You have heard the term "lead generation" so much in the sales and marketing world, but nobody seems to really know the definition. According to Marketo, lead generation describes the process of stimulating and capturing interest in a product or service for the purpose of developing a sales pipeline.
Now that we have that out of the way, your lead generation system should be a focus point for marketers, sales reps, and entrepreneurs looking to be strategic in increasing revenue. Here are some online and offline ways to help you start the process of generating leads to add to your pipeline.
Webinars
Putting together and promoting webinars are an easy and quick way to generate leads. Think of a niche topic that could answer your audience's questions and put together a presentation going over a step -by -step process on answering those questions. People love plugging in the headphones to listen to a webinar during work, if they think it will be beneficial for their craft.
Once you put together your presentation, put together a promotional campaign to start capturing leads. Promote the webinar on social media, to your email list, and through old fashioned word of mouth. Direct everyone to a landing page. You will start collecting email addresses and you can start building on that.
CTA/Landing Pages
Landing pages and contact forms are the essence of proper lead generation. The more forms you have on your site, the more leads you will generate. Think of the methodology as a fly-trap. You can also use landing pages on various platforms such as PPC/social media ad campaigns, email blasts, and sidebar/pop-ups. Another great way to generate leads via landing pages is to offer free content in exchange for contact information. On content such as:
Free guides
Data analysis
How to guides
Past webinars
Free Infographics PDF's
Once you have generated the lead, it is up to you to determine the stage of the funnel the lead is in. Look for signs to see how engaged the prospect is and this will help determine if this is a sales ready lead or a lead that needs to be further nurtured. 80% of the time the lead will need to be further nurtured, so having a nurturing plan ready will be beneficial for the next steps. Once you have generated the lead, you can assess where the lead is in regards to the funnel.
SEO
Having visitors to your site fill out forms is one thing, but you have to have tactics that get your website visible on google and at least a first page ranking. This can be competitive based on your space and can take a while to get going, but will give you amazing results for the long term. SEO can be seen by people as a very technical craft, but I look at it as a more strategic marketing craft that everybody can practice.
Besides the basic SEO optimization tools (meta-tags, title-tags, keywords, and content), backlinks is the main sector of SEO that you should be focusing on. Google relies on domain authority as there key ranking factor, so having authoritative websites linking back to your site tells them that your site provides value to web surfers with questions which you can answer.
Backlinking does not have to be complicated, it takes a little bit of strategy and being able to be savvy with your networking skills. Put together a list of authoritative websites in your space and get the email addresses of the point person to that site. Send them an email acknowledging there site and offer a piece of great content that you put together as a nice addition to there site to link.
Try and get at least 5-10 backlinks a month as a good start. This can slowly start raising your rankings and attract more visitors which will help you generate more leads. The key is to develop an authority online and have amazing content while linking as much as possible. Based on various analysts, it can take anywhere from 6-22 months to start monetizing from your SEO campaign.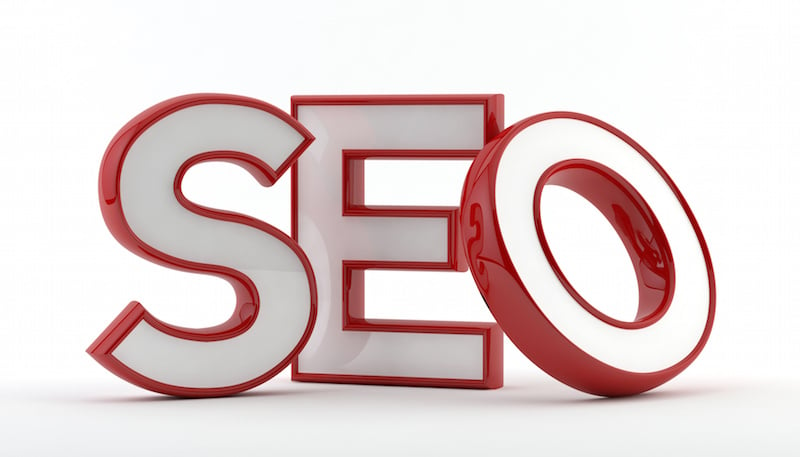 Social Media
If you have been slowly building a follower list on your social media profiles, putting out posts with CTA's can help you target prospects from your social media followers. As mentioned above in regards to offering free content in exchange for information, sending out free content posts on Facebook , Linkedin , or Twitter is a quick way to capture more information from prospects.
Put together the content you need, write your copy to entice your followers and post it twice a day for about a week. Once they click on your link, it will take them to landing page where they can fill out there contact information.
The key is to work on your copy so make it short but something intriguing enough to click on. If you can write copy that solves a particular problem, you will get a ton of targeted people to click on your link. Having videos on your copy can enhance the nature of the post which will increase your odds of getting more clicks and more forms being filled out.
PPC
PPC vs Organic is a lot like inbound marketing vs outbound, One produces more results than the other but you absolutely need to incorporate the other to fully balance out your lead generation efforts. Organic always gets more traffic than PPC but you still need PPC to capture potential visitors that are not organic.
There is a reason why companies such as Amazon, WWE, and Oracle still do PPC. They are gigantic companies that get tons of traffic everyday, yet they still have google adwords campaigns to promote their products. If those companies are doing it, you should too. Here are some key steps to creating a successful adwords campaign:
Set your budget
Research competiton on keyword planner (Use low to medium competition keywords)
Write your copy – Write an enticing headline and make sure you answer the prospects question of "What's in it for me" and " What value can I get from this"
Make sure when they click, it goes to your landing page
Analyze results
Outbound
Last but not least there is good old fashioned outbound prospecting for lead generation. A lot of marketers don't consider outbound as lead generation practice as it's more sales oriented, but having an outbound process can help add to your existing pipeline.
In my experience, I have found referral based lead generation as the most effective outbound practice. Try and reach out to your subscribers and even past leads and get referral introductions. Once you provide value over a period of time, people recognize your credibility and will give you the referral introductions you seek.
Good old fashioned networking is another time tested lead generation tool that works. Network and meet people. Talk about what they are focusing on and offer to help through your content. Get there cards and ask them if you can put them on your distribution list.
Join your fellow sales & marketing professionals to get the latest articles and tips to your inbox. Enter your name and email address below to subscribe.