Having a large and robust pipeline is the key secret ingredient to being successful in B2B sales. Maintaining and managing your pipeline can be difficult and frustrating but understanding the realities of your sales pipeline can also help you manage it better and close more new business. Your current pipeline absolutely must have ultra-qualified prospects and know that probably 30% of your pipeline will close and other 70% will either stall or not be ready to buy. When someone is not ready to move forward is not always a bad thing, knowing what to do with the other 70% of your pipeline is what will really keep your sales pipeline full every month. Below are 3 quick ways to always keep your pipeline stacked:
Nurturing Your Prospects
Prospects are not always ready to buy so keeping in touch and staying in their faces is key. Drip content that makes their jobs easier and helps them in what they do. Sending key relevant content will show that you are being helpful while building your brand and slowly building a relationship. This is also a way to always stay in their faces, so when there is a need for your service, you will be the first person they go to.
Use a mix of best email marketing automation practices and manual delivery and always make it personalized. Use nurture phone calls by calling them and asking what else can you help them with? The key is not to sell, but to be of assistance.
Forcing them to revisit a contract is a road to nowhere. Keep helping them with content and they will come to you when they are ready to move forward. I see too many reps forcing pricing down prospects throats when they have shown they are not ready to make a purchase. Nurturing is a long term process that yields tremendous results and builds serious trust with your prospects.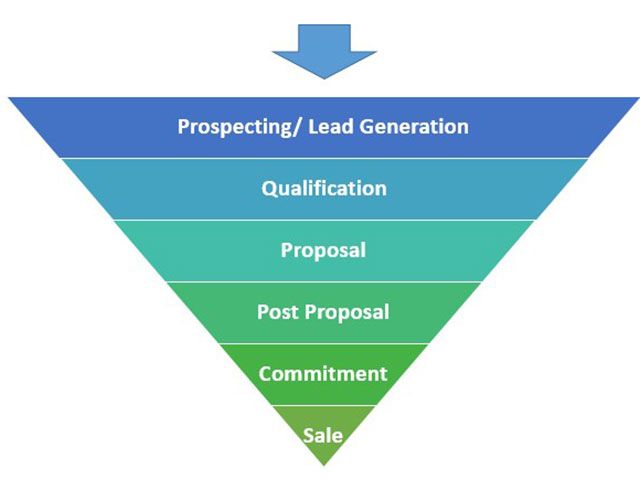 Prospect Existing Clients
Existing clients are a gold mine for adding to your pipeline for new business. Since they are already invested in your product, they are more than willing to explore other products in your library that can help them in their business.
This will help you add to your pipeline, as the probability of them moving forward is higher than a new prospect. Call your clients as part of your outbound efforts daily and discuss new products your company has put out and move past the discovery stage and into doing demos and pricing to add to your pipeline.
Focus on Inbound Leads
There is no question that inbound leads have a higher probability of closing than outbound. They have already shown an interest in your product and are more in position to become a client faster than an outbound prospect on your list. When nurturing your prospect list, focus and personalize ones that were inbound leads and close to the bottom of the funnel as you move them along into a closing scenario more realistically.
In conclusion, all the prospecting and engaging won't help if you don't know how to effectively manage your sales pipeline. When your prospects are constantly being added to your pipeline and you are able to analyze which ones will move forward and which ones will most likely drop off, is extremely valuable to your organization and will put you in place to have your prospects move forward from month to month and year to year.
Join your fellow sales & marketing professionals to get the latest articles and tips to your inbox. Enter your name and email address below to subscribe.